The Mystery Box Show (True Stories All About Sex)
Reba Sparrow & Eric Scheur
2011
For more than 10 years, in Portland (Origon), The Mystery Box Show has provided a stage for people to tell a true story about sexuality and gender in a short format. The podcast of the same name gathers the stories in audio form as well as bonus episodes.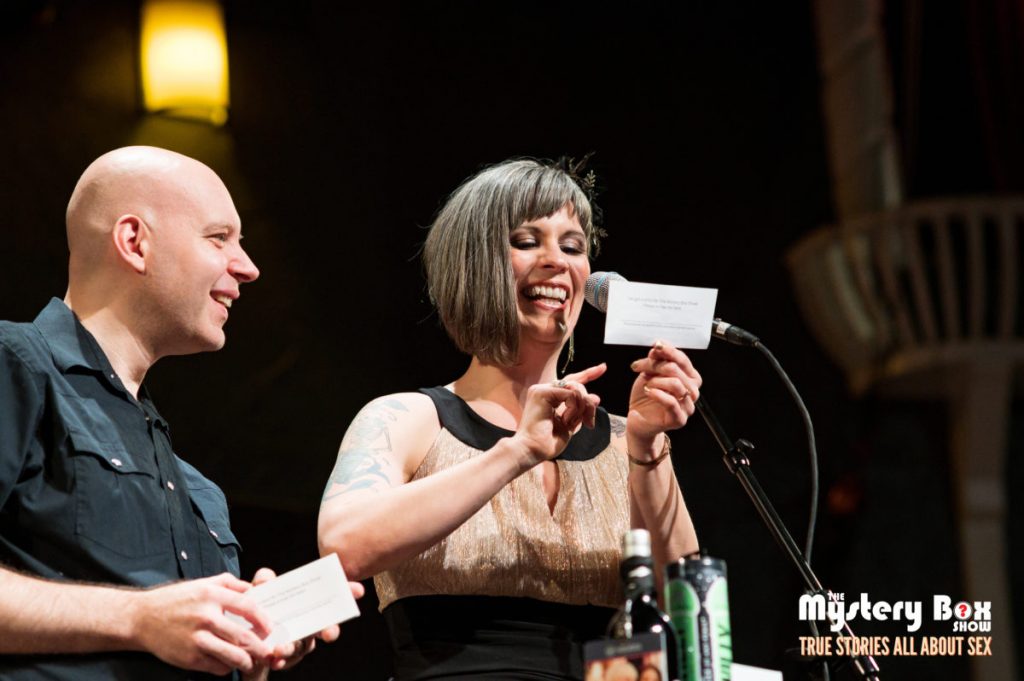 I love these stories, this diversity of experiences from the most mundane to the most extreme! They are like candies that I savor, sprinkles of humanity full of humor, self-acceptance, discoveries and juicy details. The emotional rush is guaranteed and you can feel that a lot of work has gone into the writing of the story.
I discovered the journey of a young humiliatrix (how does one get there?!), the story of an unexpected first squirt, the long struggle of a person with endometriosis and the link with her pleasure, a detailed masturbation scene in the car, the unusual meeting of two queer people whose atypical sexual desires matched, etc. In short, I love it!
Iris